The Drag, the strip of Guadalupe that passes by the UT campus, has an unwarranted bad reputation in the Austin food world. Some of my favorite lunch spots are or were along the Drag, but few stay because of high rent and obscurity. Food carts pop up so unexpectedly that they don't have time to get traction in the local food scene before they disappear again. Plus there are the challenges that come with the seasonal nature of the area. Either there are so many students that outsiders don't want to bother stopping by or the students leave for the summer and there's not enough business left to stay afloat. It's harsh, and I feel lucky to work close by and be able to visit these restaurants while they exist.
As a Drag local, here are my recommendations for places to check out this fall before they disappear: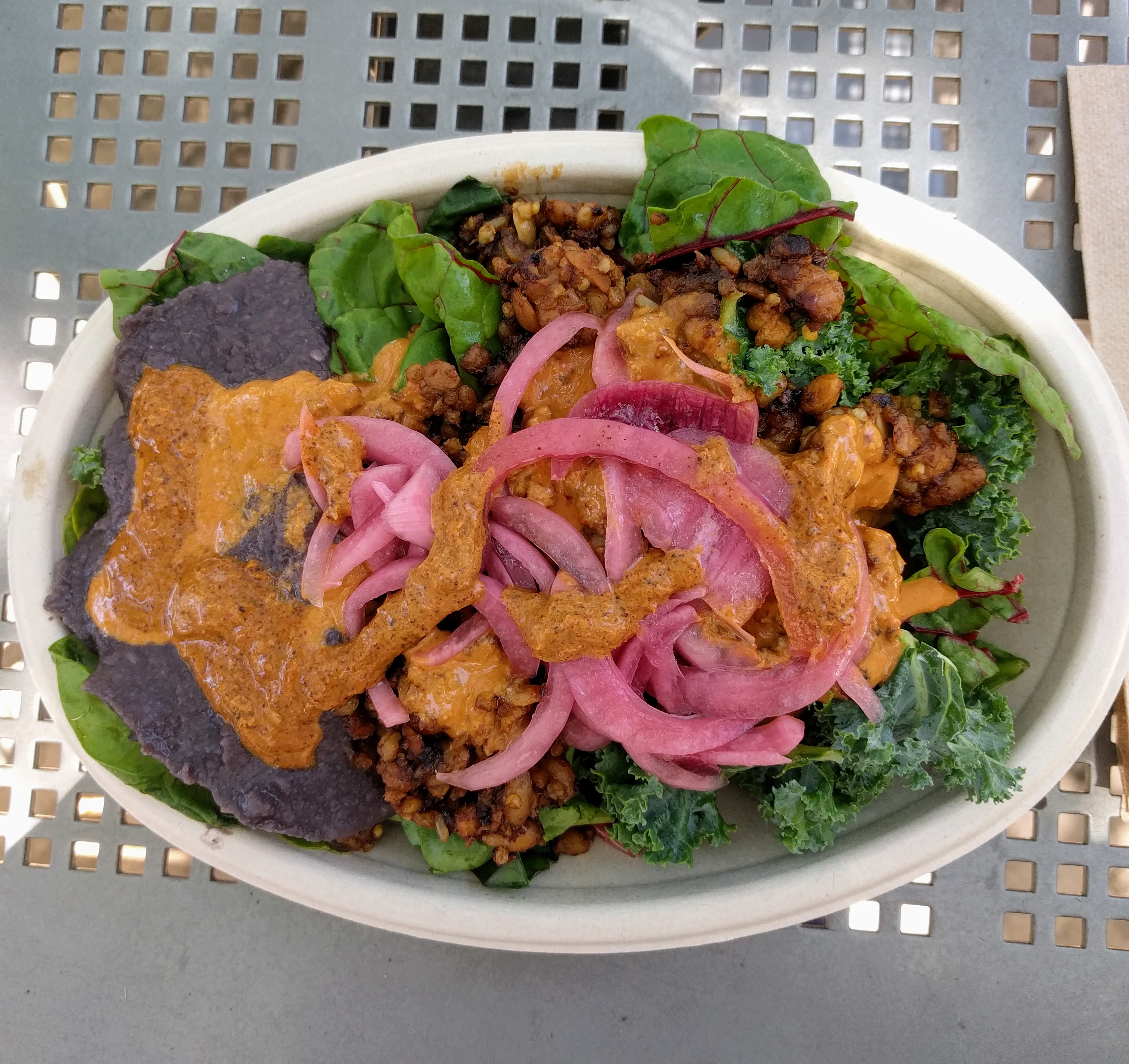 Revolución Tacos Y Tortas
2247 Guadalupe St, (inside the UT student union)
After over a year-long wait, Revolución showed up to take the place of Taco Bell as the Union's taco purveyor. It could not be more different from the fast food chain. All of their ingredients are fresh and high quality–the one complaint I hear most about this place is that it's "too flavorful". Every item is uniquely cooked and flavored, from the red chili pork, to the fabulous tempeh, to even the pico, so if you combine too many together you get a flavor clash. They also won't all fit in your taco, but that's fine because their power green bowls and rice bowls are the way to go anyway. I recommend skipping the salsas and scooting yourself down to their crema section. They have truffle poblano crema, roasted tomato crema, cotija lime cream, and more. Enjoying this place is all about making judicious decisions you'll because you'll want to try all of it.
CoCo's
11 a.m. – 11 p.m.
1910 Guadalupe St
CoCo's is the oldest restaurant on this list. I have been visiting it for 7+ years and the peppercorn tofu is still one of my favorite dishes in Austin. Delicately fried tofu cubes are piled high with fresh jalapenos, garlic, cilantro, and scallions. Rice and sweet pickled vegetables are served along side to balance out the bite of the jalapenos. The same dish is offered with chicken and tofu and probably accounts for half of all of their food sales.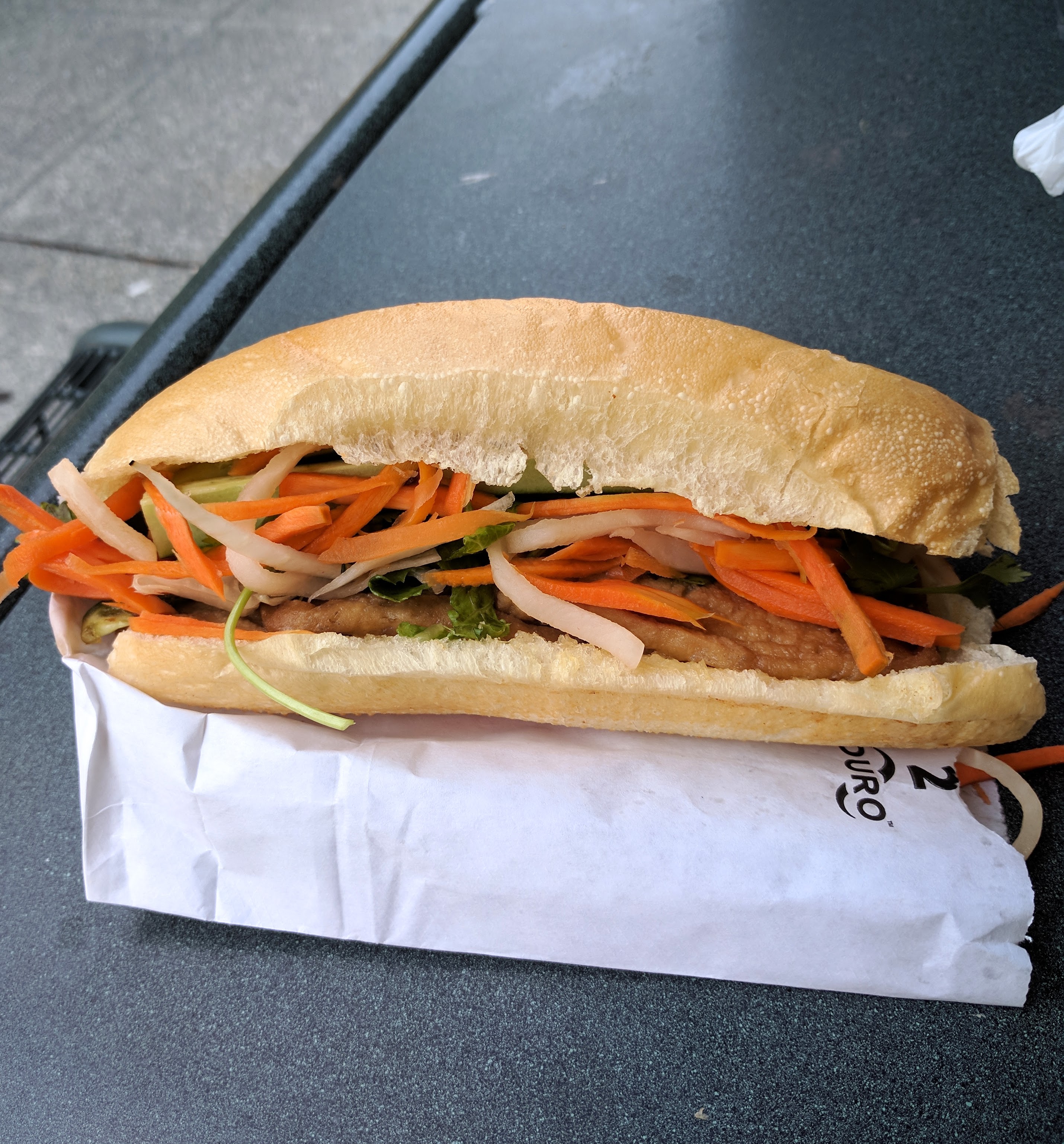 Bon Bon Banh Mi
10 a.m. – 3 p.m.
2207 San Antonio St  (behind the UT Co-op)
Do you like your banh mi without frills? Then Bon Bon Banh Mi is for you. Homemade bread, homemade mayo, and everything comes with pate unless otherwise requested. $8 will get you a sandwich, a bag of Lay's, and a soda, making it a one-stop shop for lunch.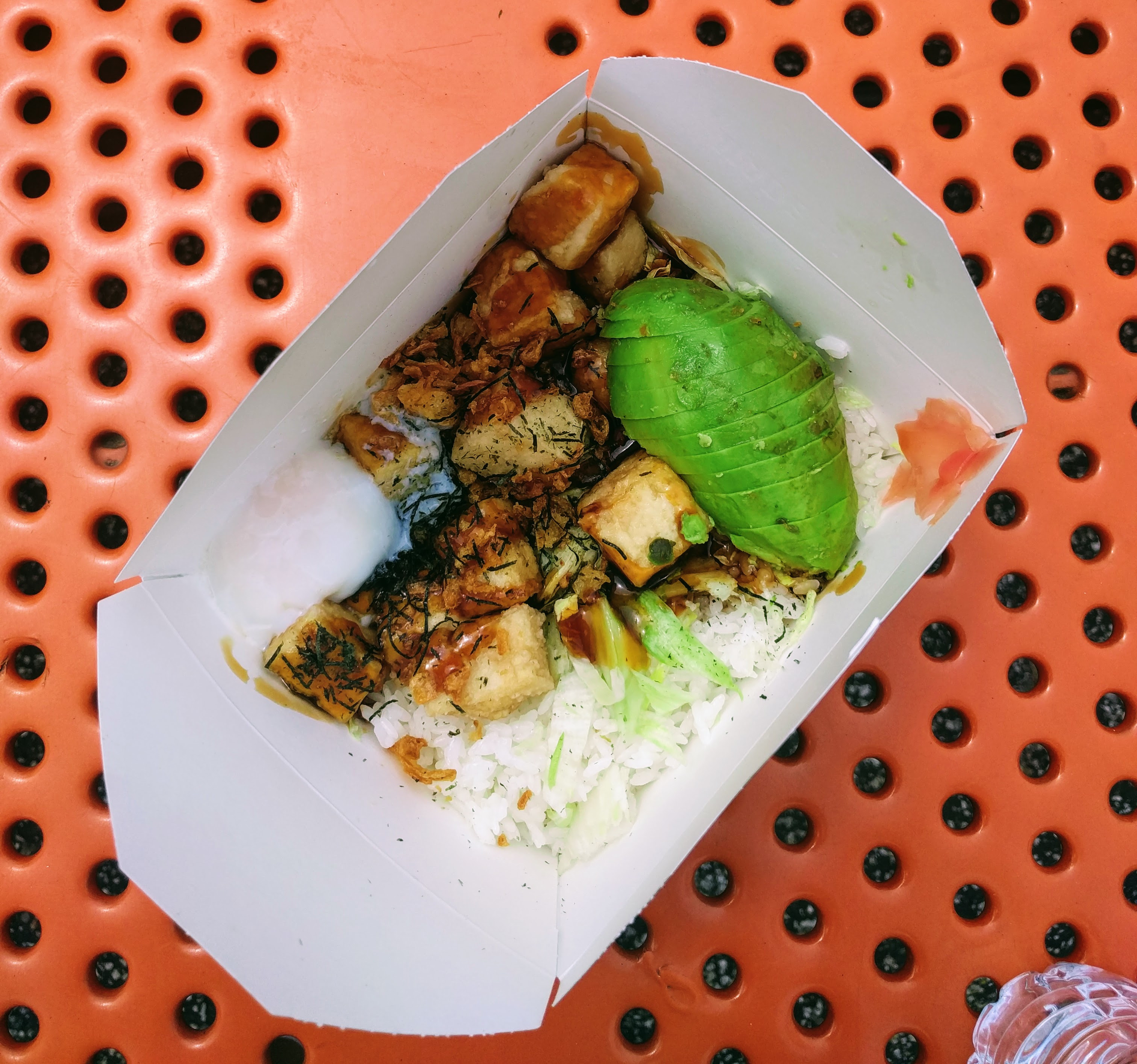 Don Japanese
11:30 a.m. – 2:30 p.m., 5 p.m. – 8:30 p.m.
2716 Guadalupe St
I previously reviewed Don when their food truck closed, and they had not yet opened their new brick and mortar. Now they have a permanent spot at 28th and Guadalupe, the old Magic Wok/Daito spot that's notorious for having a parking lot that you cannot use unless you want to be towed. The food is still worth the trouble though, especially now that they've expanded their menu to include things like Don fries, waffle fries topped with the teriyaki Don sauce and spicy mayo.
Four Brothers
2420 Guadalupe St, in Urban Outfitters courtyard
Four Brothers is a Venezuelan food truck with multiple locations around town, including one in Space 24, the courtyard full of awesomeness that's hidden behind Urban Outfitters. I highly recommend the arepas, sandwiches made with griddle corn cakes instead of bread. As a dessert or an appetizer, try the cachapas. It's a sweeter corn cake stuffed with a salty cheese, so it works equally well for any part of the meal. Share one with a friend so that you keep enough room in your belly for all of the avocado you're going to eat.