I was planning on writing a review this week of my favorite food truck, Don Japanese. Sadly, last Wednesday I learned that they were permanently closing down by Friday. They didn't give details as to why but their cryptic Facebook posts suggest that it's because they are planning on opening a brick and mortar.
At first glance, they certainly seem successful enough to do it. Let's take a look at the line: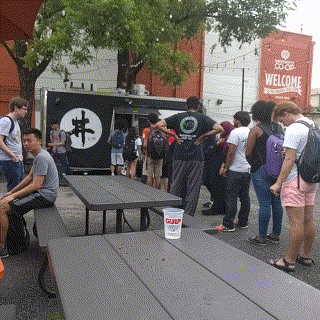 That was three weeks ago. On their last week as a food truck, the line wrapped around the entire truck lot. This is a great example of what we call the Franklin Question: does it have a line because it's popular, or is it popular because it has a line? The answer to that question could determine the future of their restaurant, when they no longer have this level of hype to sustain them.
The food truck had a lot of advantages. It was cheap–you could get a full meal for $5 and upgrading it with extras like avocado or tempura barely bumped up the price. The location was great for food at that price point. Notice all the booksacks in the line. Probably 95% of the customers are students. Will their physical location be close enough to west campus to take advantage of their existing fan base?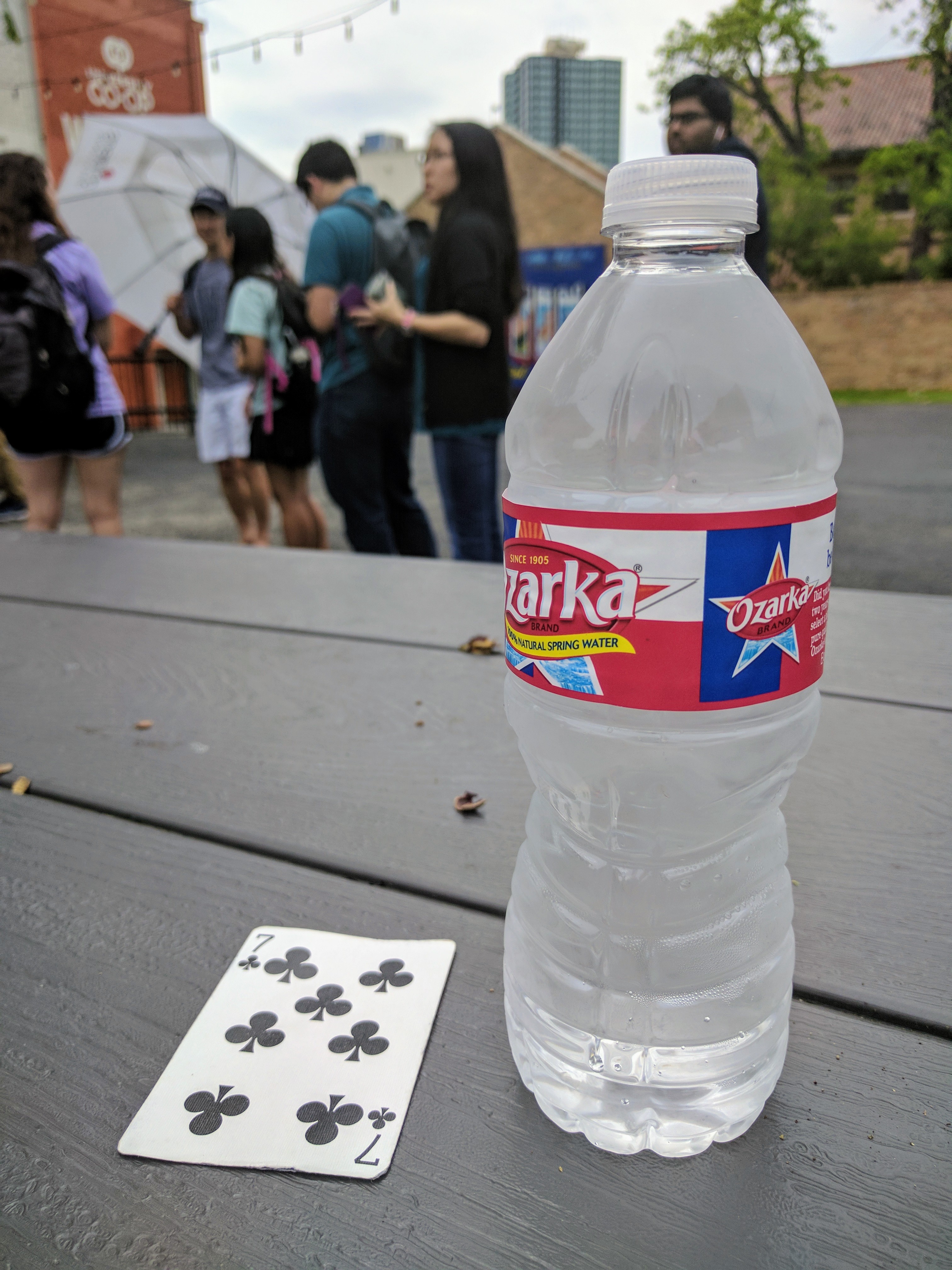 Other elements made it a perfect fit for West Campus. There's a friendly and hot server, a quirky social media presence, and the opportunity for students to practice Japanese. On any given day, you can find several customers practicing their kanji on phone apps during the long wait, then ordering politely in Japanese once they get up to the window. This surely can't be sustained in a brick and mortar where the owners can no longer wait on each customer. Alas, I will miss how they always knew what I wanted even if I barely visited once a week. I will also miss having my order tracked by playing cards–hopefully they can keep that in their new incarnation.
I'm only now getting to the most important part of it all–the food. A don bowl is rice with some protein and sauce on top, and who doesn't like that combination? It appeals to everyone. To me, though, fried tofu, rice, and avocado is my Plationic ideal of a meal. I would eat there every day if it weren't for the line. If I wanted to switch things up–but why would I?!–I could add an onsen egg, a korokke, or spicy sauce. I could take any friend there and know they would find something they like. Where in West Campus will I get my fried tofu and rice fix now (… well, besides Coco's!)?
I'm excited to see what the Don guys achieve once "the phoenix rises from the ashes."