I have been going to Hopdoddy a lot lately because I love their vegan options and cocktails. That's right, I go to a burger joint for their kale salad. IT HAS WATERMELON AND AVOCADO ON IT. Now the Impossible Burger, which is amazing, has given me just that much more reason to go. 
We went a few weeks ago to try out their special burger, the Love at First Sting burger (click through for a picture).  It's so spicy, they require signing a waiver if you order it. Or, they say they do anyway. We did not sign a waiver. It comes with so many peppers, including two preparations of ghost peppers, that our server got tired listing all of them and just said, "it has a lot of stuff–too much." Their specials are $5 during Happy Hour (yes, you heard me correctly), so we thought 'why not?'.
In truth, I stuck with my kale, avocado, and watermelon salad. Jimmy was the only one brave enough to actually try the Love at First Sting burger. They give you a free mini milkshake with it to cool you off. He started off in good spirits.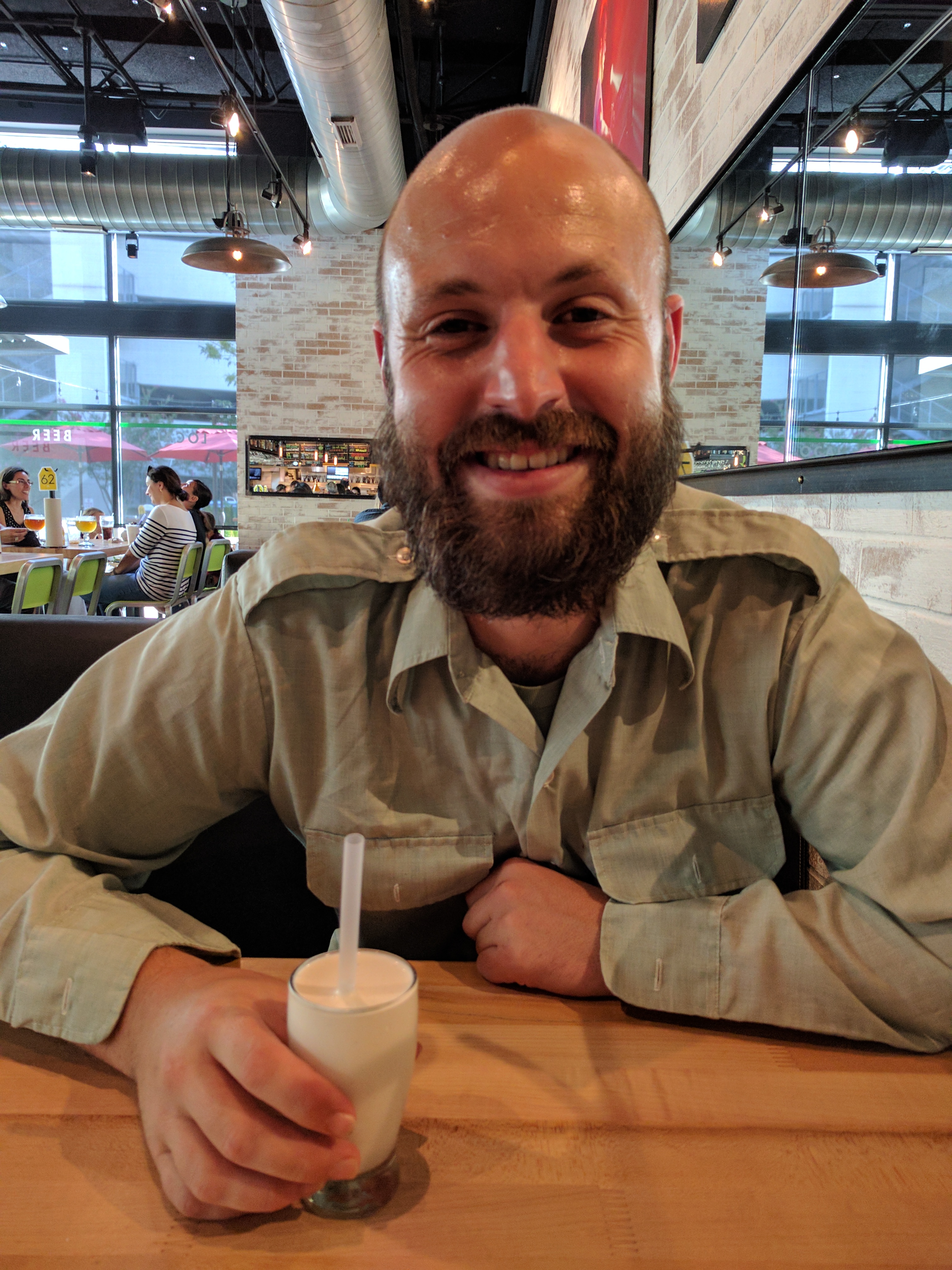 It was an easy start.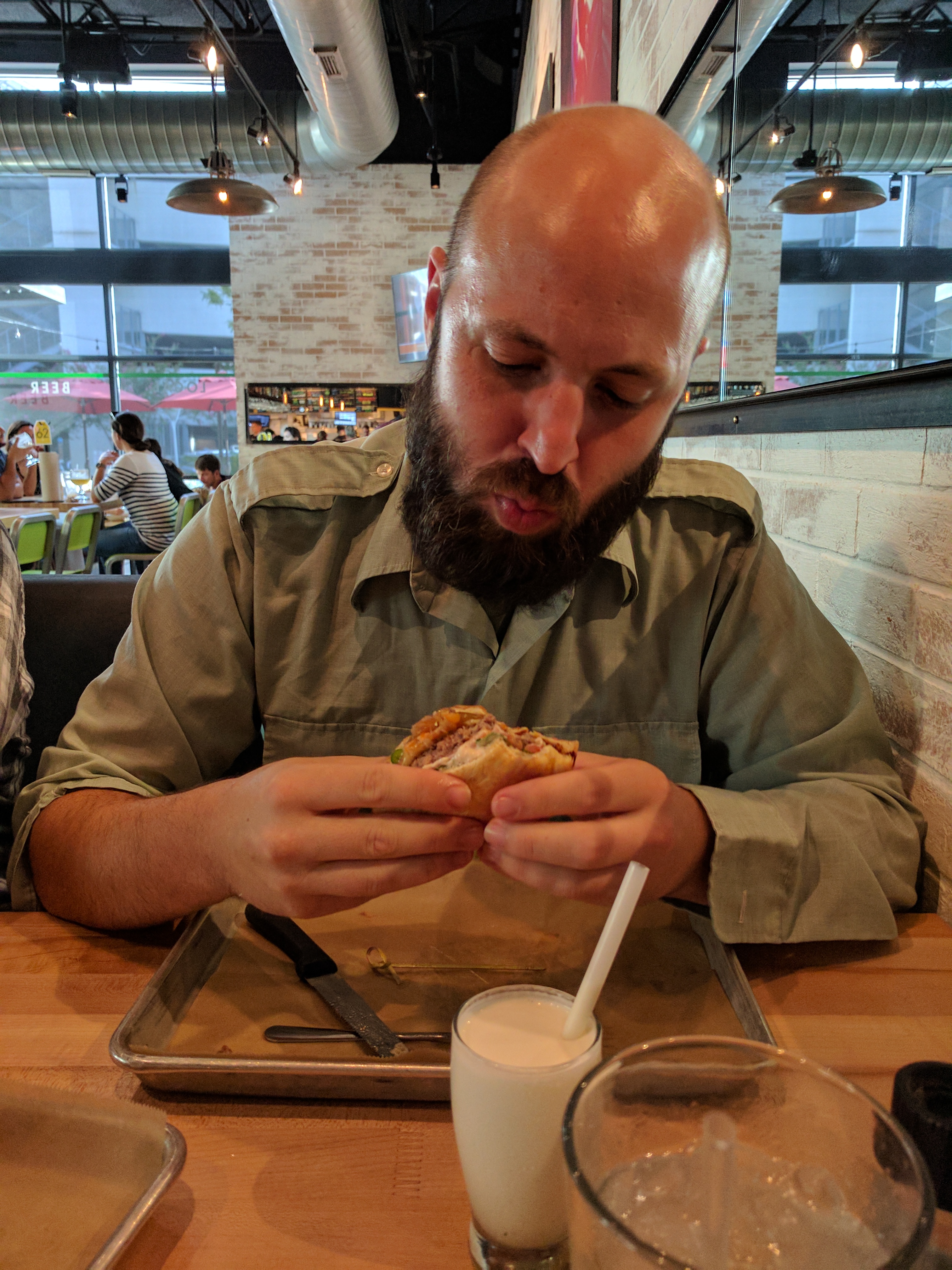 Then things got serious. Sweat beads began to form.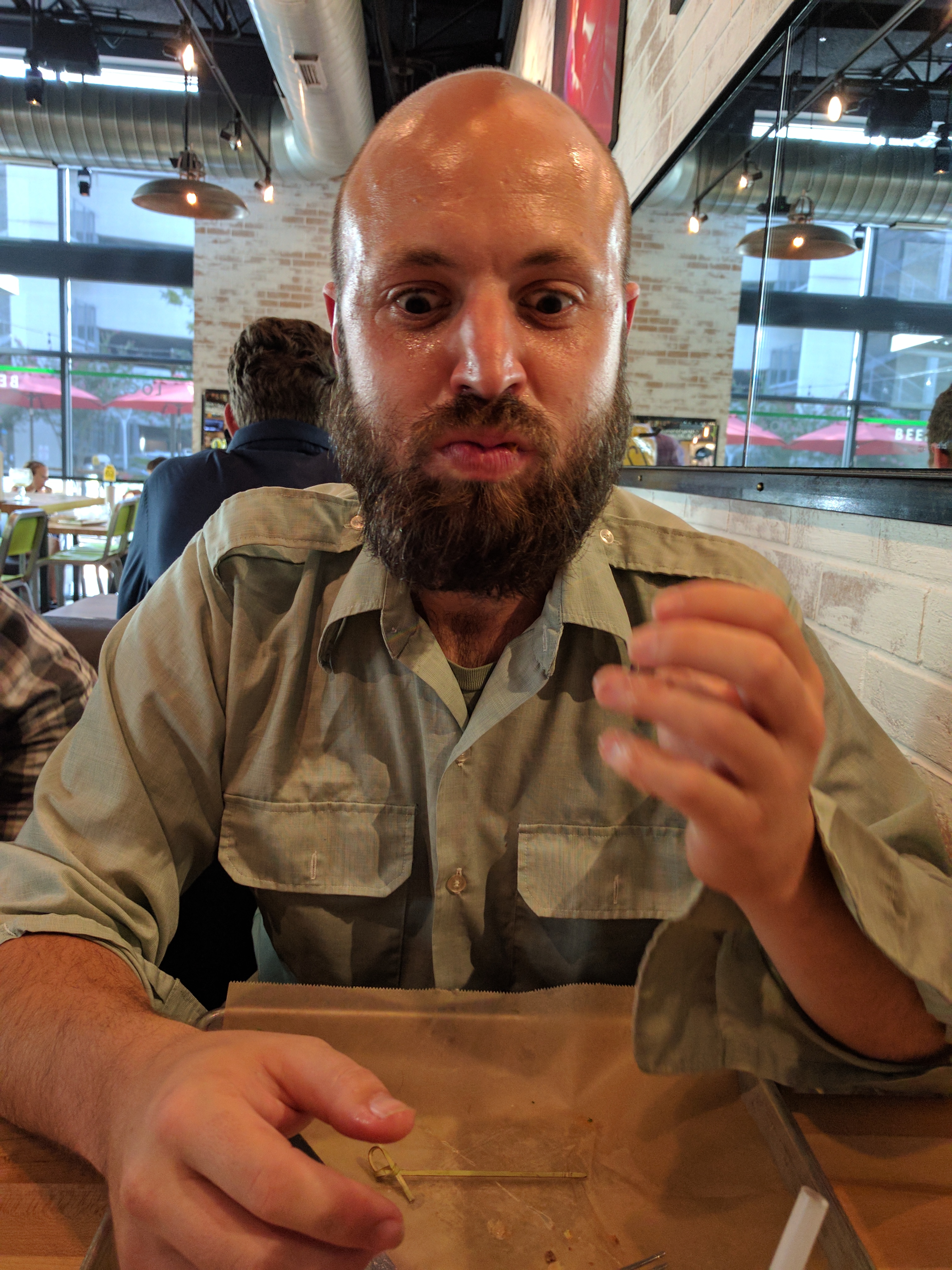 Finishing with the milkshake.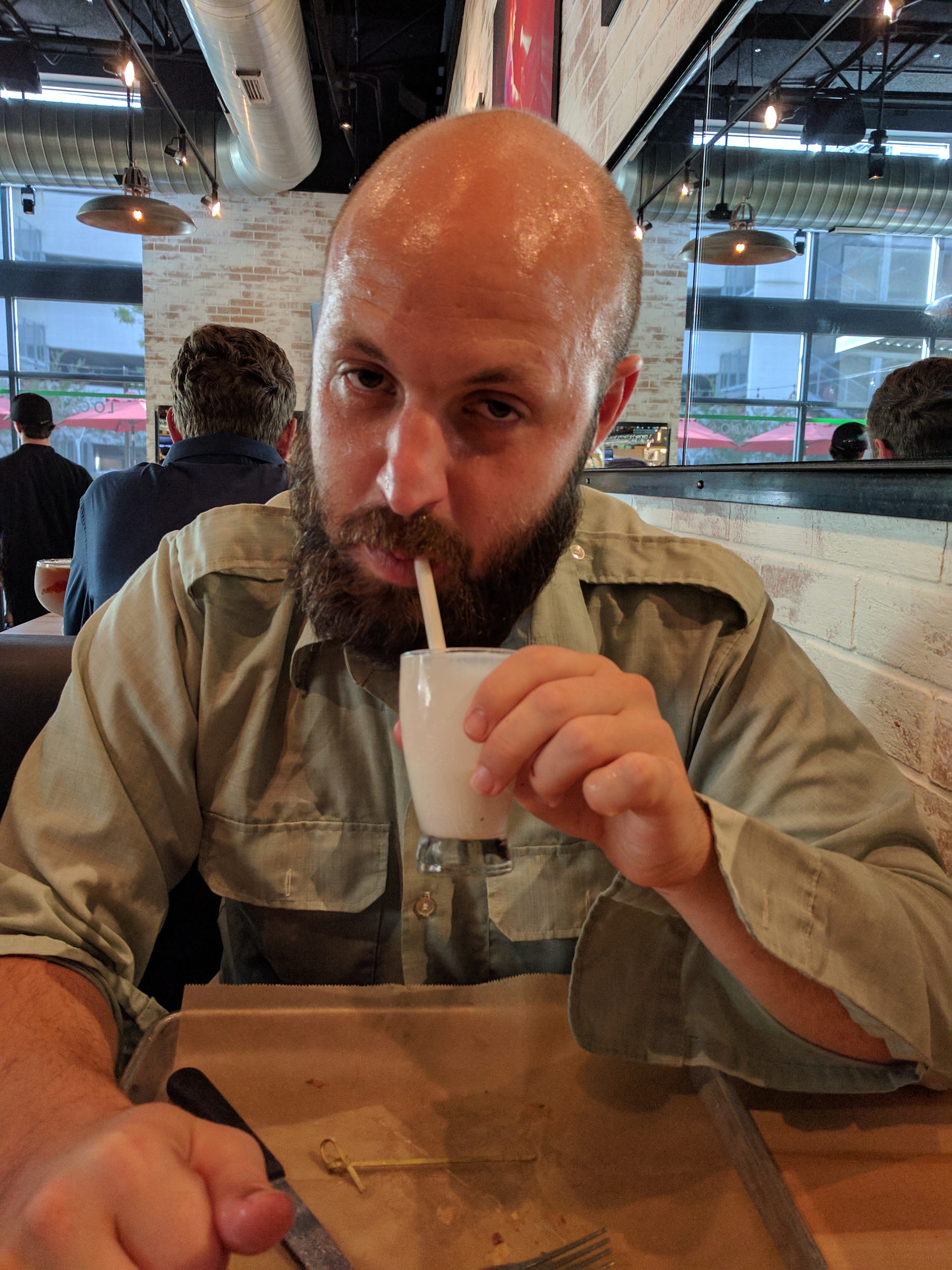 Final thoughts? Despite his silly faces, it wasn't actually that hot! It's not as hot as hot chicken, for instance. Most of the heat came from the caramelized pepper topping, so if you got a big bite of that, it was spicy. Otherwise, it was just a mildly spicy burger, quite the let down for challenge seekers. Jimmy thought his milkshake was phenomenal though, and overall enjoyed his meal. I, as always, enjoyed my salad.